Fun facts about me: I love Taylor Swift. Her song "Lover' has been a staple on my Spotify playlists since it came out, and my husband and I quickly began singing the lyrics to our often annoyed dogs with a slight twist of lyric. "You're my, my, my pupper," my husband would sing to them, over exaggerating the last word in very (Taylor) Swiftian fashion.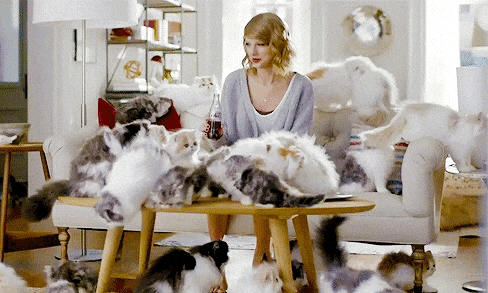 As a result, shortly after Christmas I began to come up with little tweaks to Taylor's brilliant lines to fit with my husband's version of the song. Eventually, one late night, I scribbled out all the lyrics in the Notes app on my phone. Fast forward again a couple of months, and with quarantine, it seemed only appropriate to finally do something with the parody lyrics sitting on my phone and this YouTube video was born.
I set out to capture the scenes I wanted, like a timelapse of the dogs following me around the house and taking them out to the bathroom a gazillion times a day (you know, things I wouldn't normally whip my camera out to film). It took about a week to get the dogs to cooperate and get the planned footage needed. For the rest of the video, I delved through old phone videos to find clips of Cooper as a puppy and past cute things both dogs have done.
To create the video, I stitched the clips (made up of iPhone video, Google Pixel video, and DJI OSMO Pocket footage) together with Adobe Premiere Rush (it's cheaper than Premiere for little videos like this, but Premiere is still far superior in my opinion!).
The Inspiration
I love my dogs whole heartedly, but it cannot be denied that dog ownership has its ups and downs. Just this week, our dog Fidus developed an infection on his paw and was sentenced to the cone of shame. An hour before he was due for a second vet appointment, he threw up — with the cone on.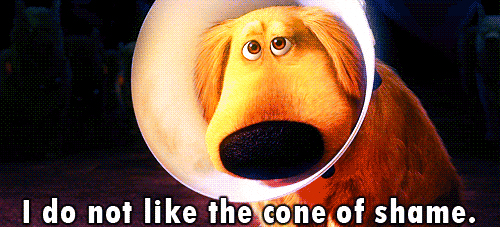 I could have lived without cleaning up throw up from a plastic cone and subsequently our floor as Fidus ran around with his throw up cone before we could get to him. But at the end of the day, I couldn't live without him!
With those thoughts in mind, I hope you enjoy "Pupper"! The lyrics are copied below and the YouTube video is linked above.
Parody Lyrics:
You can leave your toys out in the living room
This is our place, but you make the rules
And there's a booming bark, a disastrous thud, oh dear
Is there anywhere in the house fur hasn't touched?
You go, where I go
We can't possibly be this close
I take you out and I take you home
You're my, my, my, my pupper
You can command attention with just one bark
This is our place, but it's all about you
And I'm highly suspicious that you'll bite at strangers
You've gone out five times today, how many more?
You go, where I go
We can't possibly be this close
I take you out and I take you home
You're my, my, my, my pupper
Cooper and Fidus, will you please sit?
My hands are covered in dog treats and licks
Will you be good while I'm gone for a bit? Not my puppers
My house is trampled; I'm tired that's true
But I wouldn't be me; I'm lost without you
I'm absolutely obsessed – who knew? – with my puppers
And you'll wait all day to play with me
And at every dog park, you leave me a treat, pupper
You go, where I go
We can't possibly be this close
I take you out and I take you home
You're my, my, my, my pupper
And if you haven't heard "Lover" by Taylor Swift, today is your lucky day! Watch her music video below.